How to: Update firmware for Pok3r (RGB) on macOS
The Pok3r RGB is a beautiful little mechanical keyboard that works with MacOS perfectly out of the box.
However if you want to update the firmware, Vortex only provides the updater in the form of an .exe file, which means you'll need a Windows box to run it.
Fortunately, it is possible to run the updater in a Windows virtual machine on a Mac and forward the keyboard as a USB device to the VM. It's surprisingly simple, and I'll show you how.
This process also works for the regular Pok3r.
Download VirtualBox and a free Windows virtual machine
You heard that right, free as in free beer. It's a VM provided by Microsoft for users to test drive Microsoft Edge and IE 8-11, supposedly. Modern.ie (get it?) redirects here.
Download VirtualBox for Mac (remember to select OS Xhosts/amd64) and the Windows VM (select on Windows 7 and VirtualBox).
The image weighs in at about 3.5GB.
Load up the VM in VirtualBox
Install VirtualBox, unzip the downloaded image and double click on the .vmdk file to load it into VirtualBox. You can also click on File > Import Appliance in the application to import.
Accept the default VM settings and you should have it listed in the sidebar of VirtualBox, like this: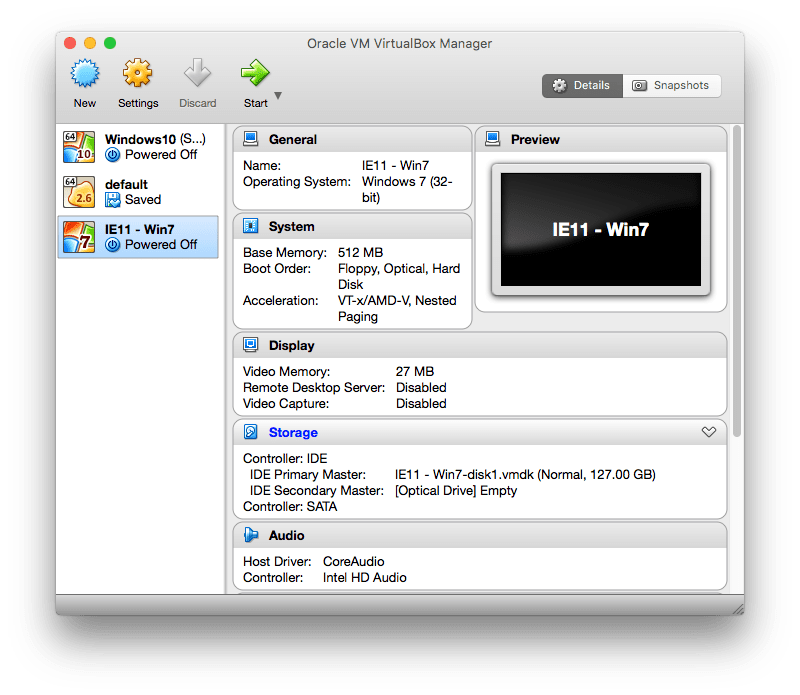 At this point you can delete the downloaded image if you want.
Double click on the VM or click Start.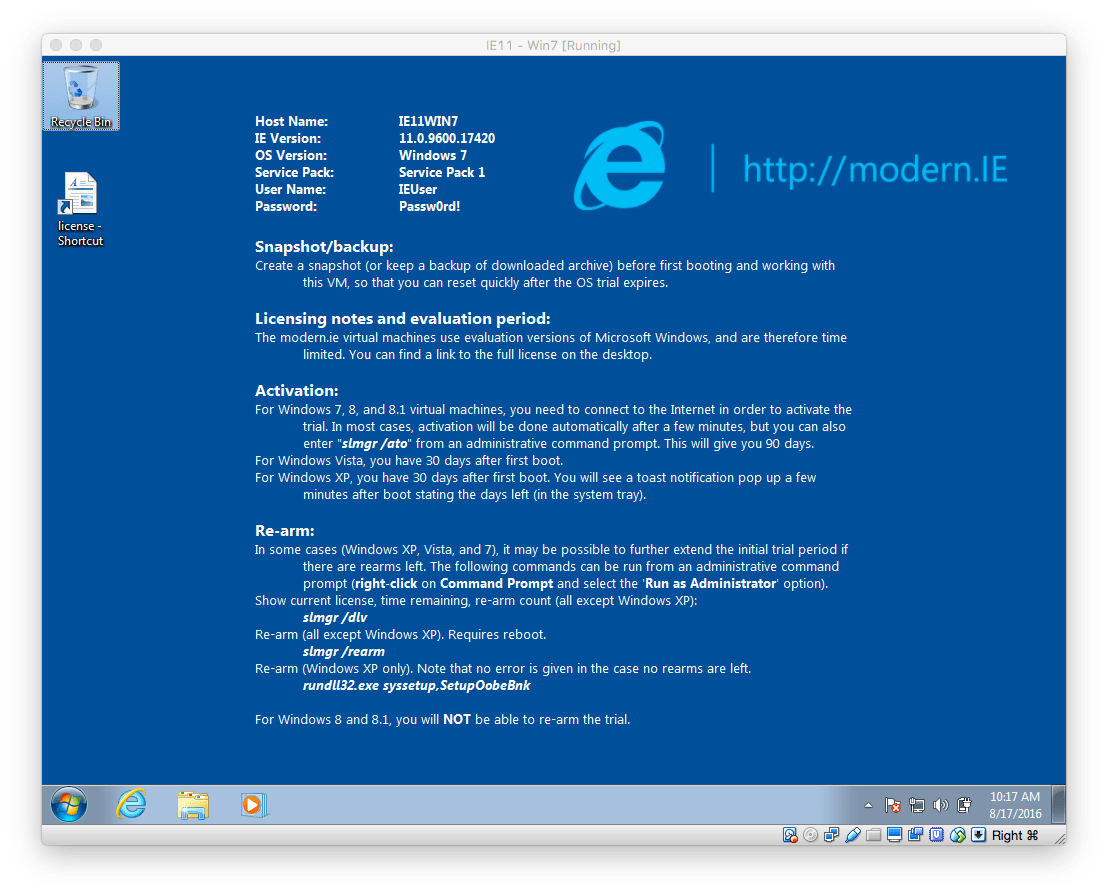 Open up IE to download the firmware updater
Note: The VM will capture your mouse and keyboard input, so anytime you want to escape back to MacOS press the right command key.
Open up IE in the taskbar and navigate to http://vortexgear.tw and go to the Support page. Download the appropriate firmware and run it.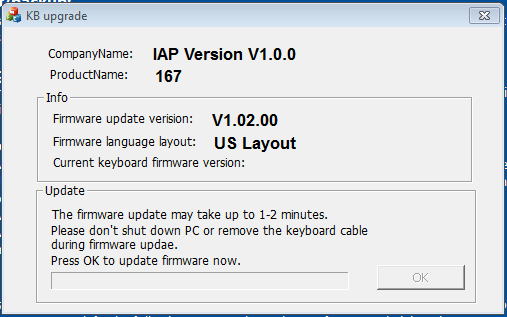 Forward the keyboard to the VM
Press the right command key to escape back to MacOS. Click on the menubar of the running VM and select Devices > USB > Holtek Semiconductor Inc. (Holtek is the name of the company that makes the chip that powers the keyboard). The keyboard backlighting will turn off then on.

Wait for one minute and the current firmware version should show up on the updater window.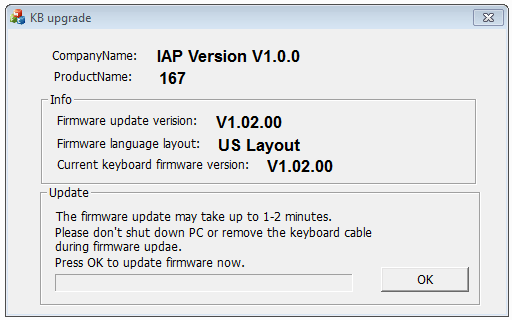 Update!
Click OK to start updating the firmware! Profits!
Clean up
Once the firmware is updated and confirmed, shut down the machine with Command + Q and select Power off the machine. Quit Virtualbox and delete the loaded VM.
---